Primary Source:
Christiansen, E.A., D.F. Acton, R.J. Long, W.A. Meneley, E.K. Sauer. 1977. Fort Qu'Appelle Geolog: The Valleys - Past and Present. Sasktachewan: The Saskatchewan Museum of Natural History. 83 pp.
References :
Archibold, O.W. 1995. Ecology of World Vegetation . London : Chapman & Hall. 510 pp.
Carmichael L. 1961. Prairie Wildflowers . Toronto : J.M. Dent & Sons ( Canada ) Ltd. 186 pp.
Herriot, T. 2000. River in a Dry Land. Toronto : Stoddart Publishing Company Ltd. 356 pp.
Johnson, D., L. Kershaw, A. MacKinnon, J. Pojar. 1995. Plants of the Western Boreal Forest & Aspen Parkland . Edmonton : Lone Pine Publishing. 392 pp.
Lamont, S., J. Hines, W. Vanderwel, F. Lahrman, G.F. Ledingham. 1980. Trees and Shrubs of the Qu'Appelle Valley . Saskatchewan : Museum of Natural History . 114 pp.
Looman, J., K.F. Best. 1979. Budd's Flora of the Canadian Prairie Provinces . Ottawa : Agriculture Canada . 863 pp.
Martin, E.A., M. Ruse, E Holmes. 1996. Oxford Dictionary of Biology 3rd edition . Oxford : Oxford University Press. 553 pp.
Melenchuk, A.S. 1983. Outdoor Education Curriculum Guide for the Qu'Appelle Valley . No publication data available.
Miller Jr., G.T. 1998. Sustaining the Earth: An Integrated Approach. Belmont, California: Wadsworth Publishing Company. 372 pp.
Niering, W.A., N.C. Olmstead. 1979. The Audubon Society Field Guide to North American Wildflowers . New York : Alfred A. Knopf, Inc. 864 pp.
Porter, C.L. 1967. Taxonomy of Flowering Plants . San Francisco : W.H. Freeman and Company. 472 pp.
Ring, D., T. Herriot, R. Stacey. 2002 Qu'Appelle : Tales of Two Valleys . Saskatoon : Mendel Art Gallery . 159 pp.
Acknowledgements :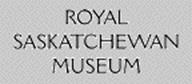 Thank you to the Royal Saskatchewan Museum for providing unlimited access to the original Fort Qu'Appelle Geolog Tour .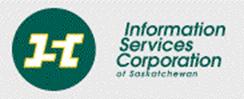 Thank you to Information Services Corporation of Saskatchewan for supplying aerial photos of the Qu'Appelle region.
Thank you to Dr. G.F. Ledingham and the G.F. Ledingham Herbarium for access to the Herbarium and invaluable aid in plant identification.
Thank you to Dr. R. Mark Brigham for meeting with us and providing information on small mammals of the Qu'Appelle area.
Thank you to Mr. Frank Schill for allowing us unlimited access to his property and for offering information and local history of the area.